Sometimes an appellate attorney's most important work never reaches an appellate court. Appellate counsel can play a critical part in trial court proceedings—helping make a record, making legal arguments, and assisting trial counsel with issues that might come up on appeal. Kirk Pittard, one of the founders of Durham, Pittard & Spalding, LLP, relishes that role. He specializes in civil appeals, but spends much of his practice helping trial lawyers in state and federal trial courts. In this episode, Kirk joins Todd Smith and Jody Sanders to discuss that function and offer tips for trial and appellate attorneys about maximizing value by adding appellate counsel to a trial team.
Our guest is Kirk Pittard from Dallas with the law firm of Durham, Pittard & Spalding. Kirk, welcome to the show.
It's great to be here. Thank you all for having me.
Your name shows up in a lot of court opinions. I know you are a very experienced appellate practitioner here in our state. For those who don't know you, how about you introduce yourself and give a little background and flavor for who you are and where you come from?
I went to law school at Baylor. While I was there, I did the mock trial team, moot court and all that stuff. I also clerked for the Amarillo Court of Appeals and the Mississippi Supreme Court. That's when I got a taste for Appellate Law. Once I graduated from Baylor, I did a stint with the Dallas Court of Appeals, working for Justice Jim Moseley for a year. After that, I worked for a firm over in the mid-cities area. It was in Bedford at the time called Adams, Lynch & Loftin. I was there for about a year and a half and decided that I wanted to do more appellate and litigation work.
From there, I went over to a large plaintiff's firm in Dallas called Waters & Kraus. Over there, I and my original partner, Leighton Durham, along with Charles Siegel, we were the appellate group. When I was at Waters & Kraus, we not only handled their appeals but also worked with their trial attorneys handling their substantive legal issues, MSJs, Daubert motions, motions for remand, and that stuff.
One of the things Leighton and I realized not only from working there, but Leighton had also worked at the Dallas Court of Appeals too, is that we thought there are a lot of big firms that have in-house appellate counsel but there are a lot of smaller to medium-sized firms that don't. We thought, "Those medium to smaller-sized firms could use some appellate help at the trial level and in the appellate court." We started thinking of that, particularly on the plaintiff's personal injury work. Back in 2003, Leighton and I left and started up Durham and Pittard at that point. That's what we did.
We focused on medium to smaller-sized firms, pitching our work to them and saying, "We can handle your appeals and also help you out with substantive motion practice at the trial level. We can go to trial with you and make sure the error and records are being preserved." At that point, there were not any appellate boutiques in Dallas.
Justice Hankinson, who was on the Texas Supreme Court, had started up her appellate practice in Dallas, but she was primarily getting hired by big firms and a lot on the defense side. There was still an opportunity for me and Leighton to focus on the medium to smaller-size firms, particularly on the plaintiff's side.
We started doing that back in 2003. Since then, it has grown. We have been doing this for several years. We now have 11 attorneys and 3 offices. We have an office in Dallas and Houston. A few years ago, we started up an appellate boutique in Santa Fe, New Mexico. The opportunities out there were great because there are not any appellate boutiques in New Mexico. There are some appellate practitioners but not an appellate boutique. We have three attorneys out there. We've got two in our Houston office, and then all the others are in our Dallas office.
People may not realize it but New Mexico, particularly in the Santa Fe area, has a lot of personal injury litigation that goes on.
There's a whole lot.
You mentioned having worked for Judge Moseley. I remember way back in 2005 or so when I was first thinking about starting my own shop a conversation I had with Justice Moseley. He said, "You ought to talk to Pittard and Durham. They are doing what you are thinking about doing already." That's when I first recall hearing about you and getting to know you a little bit.
Our paths have crossed a number of times over the years since then, but I have certainly looked upon your firm and admired the practice you all built. You have done it your way and filled a very important gap, not only in terms of the non-law firm appellate support but you have shown up time and time again on the plaintiff's side and in significant cases. You have created a niche that has served you all well.
Another interesting thing about doing the plaintiff's work is we did a lot of work on contingency fees. About 60% of our work is contingent fee. There are not a lot of appellate firms that do contingent work. There are some. That was one way we were able to particularly get in on the plaintiff's side by meeting the smaller-sized firms because they may not be able to afford to pay out of their own pocket. The trial attorneys pay out of their own pocket for an appellate attorney to be involved from beginning to end. We will take that risk with them and evaluate the case. If it's a case we are interested in taking a risk on, we will do that, too.
Do you do some other alternative fee arrangements like flat fees or some other stuff? I feel like you have some more flexibility than a lot of traditional firms would.
Generally speaking, we do hourly pure contingency and then mixed hourly contingency. Here's the thing that I have seen on the flat fees, and you may have different experiences than this than I do. Unless you get that flat fee right on the number as far as what time you are putting into it and what the client is paying, either you end up working too much or the client ends up paying too much. My experience with flat fees is someone is unhappy in the end. I know some people have done it well and have been successful with it. I just have not seen it work out well on our end.
On the mixed fees, do you do a lower hourly rate and then a contingency upside at the end? Is that how that works or is it a blend?
It's generally a portion of our hourly rate and then a portion of our usual contingency fee. That's happening now.
You don't have to disclose what it is. Do you go into a possible contingent fee situation with a set percentage in mind that you use as your baseline? Is it case by case?
What we generally do with the percentages is a lot of times, we will do a stair-step approach. There's a percentage for pretrial work, when the trial starts, the Court of Appeals, petition practice in the Supreme Court, and then marriage practices in the Supreme Court. The other option we give is we will tell trial attorneys, "Forget the stair-step. If you want all that, we will do one flat rate." We give them a lot of different options.
Do you have any conversations with the plaintiff's lawyers about adjusting their contingent fee agreements to account for appeals? I have seen a lot of plaintiffs' Contingent Fee Agreements. A number of them will say, "We don't handle the appeal period." I suppose that might leave some room for negotiation with the firm directly and perhaps with the client to carve out a contingent fee portion. Otherwise, I have seen them where they will have a contingent fee kicker for appeal. They bump it up from 40% to 45%. I have seen even seen some that were 50% or so. Do you see that much in your practice?
Some people will have a kicker in their fee agreement with a client. It's not just the trial counsel we are working with. A lot of times, it's trial counsel, co-trial counsel, and referring counsel. We will get them all together and say, "Let's redistribute these points to account for our involvement in the case." The trial counsel or referring counsel will give up some points to make it work.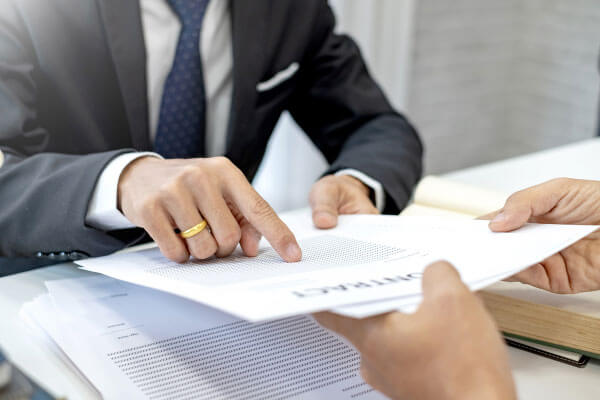 We have asked you to come on to talk specifically about your experience in serving as the appellate attorney on a trial team, which is a topic that's near and dear to our hearts because we enjoy that. Appellate lawyers ought to be doing that in lots of different settings. Before we jump into that, I want to make sure and ask you about your avocation of being a pilot, how you've got started on that, and what you are doing with it these days. If anybody follows you on social media, they will see the occasional Pittard photo in the cockpit going off somewhere not exotic. Certainly, it seems like a useful way to travel to the State of Texas.
Back when I was in junior high, I went flying with a buddy of mine, his dad, and his small plane. I thought, "This is the coolest thing, being up in the air and in control of this thing." Out of high school, I toyed with the idea of going into the Air Force Academy, so I could fly jets. Then I got to Baylor and got involved in Student Government. I thought about doing ROTC and going that route for flying. My other passion is going to law school. "I will go to law school, and then get my pilot's license after that, so I can do both the things I'm passionate about."
The year after I graduated from law school was when I was working for Judge Moseley at the court. I was working government hours. I wasn't in private practice yet. I had an arrangement with Judge Moseley where I would leave a little bit early on Wednesday. I would fly on Wednesday evenings and then both Saturday and Sunday. I got my private pilot's license in '99. I came back a year and a half later in 2001 and got my instrument rating. I have been flying for several years. I fly a Beech Bonanza A36. Most of my travel has been work-related.
If I'm traveling to hearings, trials or meetings in Austin, San Antonio, Houston, New Orleans, or wherever, it's a great way to be able to get around. I have enjoyed that. In some ways, it's fairly cost-effective. I have had clients that didn't want to pay for me to drive to Sweetwater but if I could fly myself to Sweetwater and get there in 1/3 of the time, they were like, "That makes a little bit more sense." It ended up saving them a little bit of money, even when I charge my travel time and for the plane. A lot of it is work-related but I love being up there. It's peaceful, and I get some great views.
I will turn it back to the topic at hand about embedding in a trial team. You were a speaker at the Advanced Appellate Seminar back in December 2021. You presented your paper and spoke with Judge Dustin Howell, who's a previous guest and a friend of the show. How did you get connected with Judge Howell to give that presentation?
I was on the committee that helped plan that CLE. I pitched the idea because I hadn't seen a CLE done at the Advanced Appellate Seminar where they talked about an appellate attorney being on the trial team, what they all do, and how they do it effectively. In my firm, with all of our attorneys working, 60% of our work is litigation support at the trial level. It's a huge part of our practice, so I thought it would be a good topic.
I can't remember who threw out Judge Howell's name. They threw it out and said, "Maybe you want to tag team this." It just so happens that Judge Howell is a Director of the Texas Lyceum. Years ago, I finished a six-year stint as a Director of the Texas Lyceum, so that gave Judge Howell and me another connection, so we could talk about Texas Lyceum stuff. We met for the first time face-to-face when we were down there giving the CLE presentation. We had a great time doing it. He's a great guy.
Something that people forget about is how much time appellate attorneys spend in the trial court. You think about, "We brief appeals, go to the Supreme Courts, and all that jazz." Much of the practice is consulting, being a part of the trial team or getting people ready for trial with an eye towards an appeal.
This might be your experience, too. The worst thing for me is when a trial attorney calls me after the case is over and says, "We've got this appeal we need you to handle." It's some big verdict they want to uphold or something they want to get reversed. I start going through the record, look at it, and see all the errors. If I had been involved at the trial level, I could have cleaned all this up or at least positioned it in a way it put me in a better position on appeal. For appellate attorneys, it's important if you can to have a role in creating the record that you need on appeal.
Some of this is self-interested but it is also client-driven. The earlier is better for that exact reason. If you get called, "Come to trial," and all the pretrial stuff has been handled, filed, and ruled upon, you can come and help. That's great but a lot of times, your hands are tied on things that would have been better to know about in advance. The same thing is true post-trial.
When we talked about the earlier, the better, I even mean before the case and your active pleadings are filed. Here's why. This is back when we first started practicing in the early 2000s. There was a personal injury case. It's a big verdict. It went all the way to the Texas Supreme Court. They ended up reversing that case because it was filed in the wrong venue. That's a pleading issue. That's something that you've got to figure out on the front end. You don't always have a venue and personal jurisdiction issues. If you might, get an appellate attorney involved on the front end to help evaluate those things and make sure the case is filed in the right venue.
I have been in your shoes with the situation you described many times where you are handed the cold record, and they say, "I need you to handle this." It makes such a difference to be able to get in on the front end and steer around the hazards that you see because of your experience in doing this for a couple of decades that trial lawyers don't always see. It's amazing when you've got the person there whose job it is to spot those problems and navigate around them how effective you can be at dealing with them. Certainly, the three of us are of the same mind on this.
The topic of your paper is giving advice to the appellate lawyer who's potentially going to be embedded in the trial team. To the extent, we can advocate for those who are in a position to bring the appellate lawyer in and help with these issues on the front end. People are concerned about costs. There's some issue potentially with control of the case and perhaps a little bit of ego at stake.
It's a wise trial or in-house lawyer in the right situation who says, "We've got a situation where the law maybe is unsettled or there's a conflict in the Courts of Appeals on a particular issue that's going to pop up in this case in the legal theory. Here's what our exposure is or what's at stake from the plaintiff's side dollar-wise." It's a good investment of time and money in cases like that to bring in somebody like you or who does what we do to make sure that the case is properly shepherded through the process. I'm looking forward to diving into the meat of the conversation.
Let me make one point there. When you were talking about some of the hesitancy sometimes a trial counsel has in bringing in appellate counsel, one of the hurdles that I had to overcome when we first started our firm is the trial counsel would sometimes be concerned that this appellate counsel coming in was going to steal their client. I will always tell the trial counsel, "I don't want your client as a client. I want you as a client. I will communicate with the client however you want me to or not at all. I will do it through you." You have to reassure the trial counsel that you are not trying to poach their clients.
I have seen that over and over again and had that expressed to me. In my former practice situation, either a solo or in a boutique, it made it pretty easy to market to that and say, "This is what we do. We are appellate lawyers or trial support lawyers. We exist for you." In a larger firm, sometimes that concern kicks up. That's spot on. I didn't mean to omit that from the list of concerns. It's real.
It all comes down to the relationships between the appellate lawyer and the trial lawyer and knowing the kind of person or lawyer that appellate counsel is. It doesn't hurt to do exactly what you said, which is to lay it out and say, "My relationship is with you. If I poach your client, I'm not going to have any more work coming in my door because that's the reputation I'm going to get." That's a great point.
It also recognizes the reality that for appellate work, there aren't that many repeat customers. There are big companies that do a lot of appeals but for the most part, your average litigant maybe will have one appeal ever. Particularly on the personal injury side, I'm sure that's true. As a business growth model, it sure doesn't make much sense to start poaching the trial attorney's clients because they are not going to send you business anymore.
One of the first points in your paper from the appellate lawyer's perspective is to determine how your trial counsel wants you involved. We are segueing into that topic. What advice do you have for the appellate lawyer who's going to come into a trial team on that?
You've got to figure that out because there are some trial attorneys who want you to ghostwrite or research and give them advice on something. There are other trial attorneys who want your name on the filing and at least indicate to the world that, "We are taking this case seriously. We brought in an appellate counsel and let the trial judge know that an appellate counsel is involved." There are also times when the trial counsel will say, "You did the brief and put your name on it but I'm going to argue it." That's for different reasons like client-driven or whatever they want to argue it. You've got to figure out how they want you involved.
If they want you taking the lead in the trial court in making the arguments, that's one thing. If they want you behind the scenes briefing things, that's different. That carries all the way through trial. Most of the time, I'm at trial right there next to the trial attorney, handling various issues that come up at trial. There are times when trial attorneys will say, "I want you on call from your office. I want to be able to call you and say that I need you to research something or tweak this charge and do it from your office but you don't need to come down." You've got to determine how they want you involved so you know whether you are taking a lead role and being visible or you are a behind-the-scenes role.
Some of that also relates to how the trial court deals with the appellate counsel, too. I feel like some judges are more receptive to having an appellate counsel in there if it's a trial with you sitting with your laptop open versus being in the background. It varies from court to court, too.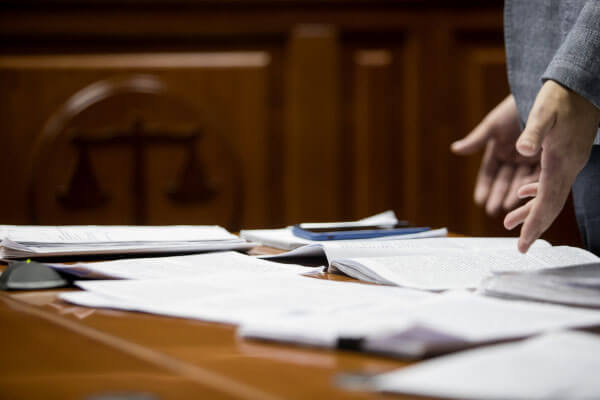 There's one good thing about when we did this presentation with Judge Howell and I did this. He was on the state district court before he was appointed Federal Magistrate Judge. I got to ask him, "From your perspective as both a State and Federal judge, what are your thoughts?" He was receptive to having appellate counsel involved in it. After I did that presentation, I had a lot of trial judges come up to me and say, "I appreciate that presentation because I like having appellate counsel there because not only are they helping their trial counsel but they are helping me make sure I don't err."
It's no surprise that Judge Howell would have that attitude given his background being formerly in the SD's office and practicing as an appellate lawyer himself. He's strong on legal issues. He appreciates the advice that someone like you would bring. In Travis County, we have a local rule that specifically allows for a limited representation.
I have used it to parachute into a case to get in and out but not get full-time committed and served with every pleading that ever happens in the case for the life of the case, which can be a lot. Have you seen anything like that in Dallas County or any of the other jurisdictions you have practiced in? Do people utilize that limited scope representation tool? Is it more that you show up, and if you need to appear a record, you do or don't?
I haven't seen a rule like that. With eFiling these days, I'm not getting bombarded with paper. I get emails when something gets filed. My legal assistant has got a DPS eFile email address or something like that. They get them and file stuff. That's pretty efficient. I don't get burdened down with mail and things like that. If I need to limit my representation, the primary thing I will do is put it in the fee agreement and specifically set forth the figure for this specific thing I'm being hired to do. That's it.
I haven't in the past done anything with the court to say, "I'm only here for this motion, and then I'm out." If we get to the point where I have done my job, whatever that job is, the trial counsel says, "We don't need you anymore." Sometimes we will go ahead to that next step of taking our names off the service list and filing something with the court to say, "We are withdrawing. The client is going to continue to be represented by the trial counsel."
You do it to protect yourself and your fee arrangements. Otherwise, if you don't, then the trial attorney could require more of you than you anticipated, and the court might, too. I don't want to get hauled down to the court to be dealing with discovery motions. That's a trial attorney's job. There may have been times in the past when I have informed the court that, "I'm not here to take this deposition. That's not my role in this case. My role is different." They usually respect that limited engagement.
Sometimes you do have to have a conversation about scope creep though. God bless them. You get the trial lawyer that loves your work and wants to get you more involved in the case, but it's a little bit more than you signed up to do.
I have had that conversation sometimes. Discovery disputes are about whether some documents are relevant or some witness is going to be required to testify. That is all fact-driven. It's driven by communications the trial counsel has had throughout the litigation. I'm not privy to all that stuff. I always tell my trial counsel, "You handle those things because I don't know enough about it to be able to make that argument."
For instance, I had a case out in El Paso one time. It was a Catholic diocese child sex abuse case. We were trying to discover some information that the diocese had on this priest. In their objections to discovery, they asserted the Ecclesiastical Abstention Doctrine, which is a constitutional issue. When something like that comes up, we will work on that discovery motion because we've got a brief a constitutional issue to determine whether those documents are going to be producible or not. There are some times that we will get involved in discovery if the discovery involves some substantive legal issue.
Back to your point, some of that has to do with how early they get you involved, too. Sometimes you may foresee some of those hurdles before the suit is even filed if you get pulled in at that point.
You may be tapped to work on a mandamus on one of those discovery disputes. It is helpful to have some background going in when that does happen. We already talked about how an appellate lawyer gets involved in the earlier stages of the case. We already talked a little bit about getting involved in the pleading stage and being able to identify issues that come up there, such as venue and so forth. It can have significant consequences in the case.
In your presentation, you talked about taking a look at the jury charge in a very early stage of the case, which is something that we hear about. Everybody seems to agree it's a great idea. In practice, it doesn't seem to always work out that way. Do you have conversations with your trial counsel about, "You need to listen to what your law school professor said and work on a charge to guide the discovery and so forth?"
It happens rarely that we are doing a charge at the beginning of the case but it is smart to do. When you have the issue laid out in the charge, you know what the jury is going to be answering. It helps inform what the discovery plan can and should be. There are a few attorneys that I work with that will have us do a charge early on. It's pretty rare.
That has been my experience, too. It is so helpful. It's one of those things that's worth the time because if you know what the jury is ultimately going to be asked, it does steer the case in a different way than developing it as you go.
Just because you have prepared at the beginning doesn't mean it's not going to change. It's going to change weekly, monthly, and throughout the trial. It's a starting point.
You hear the phrase in business and among high achievers, "Begin with the end in mind." That's a great example of that. To me, I understand why there are limitations as far as someone coming in and hiring your firm to prepare a charge early on. What tends to happen more often is that the junior associate and the trial lawyer's law firm get tasked with preparing a draft charge. That's fine and good when it's a PJC charge. When that happens, it's a matter of developing the evidence.
The cases that the three of us get involved in are either not PJC charges or there are some nuanced legal issues that can make or break the case. If you can identify that nuanced legal issue early on and develop your discovery and case strategy around it, and if you are handling those kinds of cases, especially when there are a lot of dollars, it's money and time well spent. I understand the resistance to it. I wish more trial lawyers would follow through with that because it pays so many dividends down the road. What are your next bits of advice for appellate lawyers that are embedded in the trial team?
If you get hired after the suit has been filed, the first thing I ask my trial counsel is, "I need all the active pleadings and pending motions. If there's a discovery control plan in place, particularly for the state court, I need that, so I know what the deadlines are." Particularly for dispositive motions and things like that. If you are in Federal court, the deadlines are different because they are going to largely be dictated by when the motion is filed as far as when the response is due and things like that. Those are the things I get my arms around.
If they say, "I've got five motions that are pending. Two of them are discovery motions, and one is a summary judgment motion." We need to initially determine whether we've got enough evidence at that point to respond to that summary judgment motion. If not, we need to help advise the trial counsel, "I need some discovery on this issue, so I'm able to respond to the summary judgment." If the summary judgment has already been set for hearing, then we've got to get it postponed, so we can get some discovery done before then.
The main thing that I'm concerned about is making sure I know what the case is about from everybody's perspective, both plaintiff and defense, what the issues are and the substantive motions that are pending, whether they are motions to dismiss, 91a state motions, 12(b) Federal motions, summary judgment, or whether the case has gotten removed to Federal court. We've got to do a motion for remand if there are grounds for that. In anticipation of Daubert motions, developing a Daubert record can be pretty complex.
There are a lot of times we will work with a trial counsel on the scientific and causation issues to say, "We need this from your expert. We need to help you develop the questions to ask this expert so that we can get the evidence that we need." On the discovery side, there's a little more involvement when we are talking about the expert discovery because we know that's ultimately going to be an issue that we are either going to have to deal with within our motion or use in response to summary judgment. Those are the things I try to get my arms around initially after the suit has been filed but before trial.
There are a lot of places in Texas, especially now, where there are interlocutory appeals, permissive appeals, and mandamuses. There's so much more than there were years ago. You have to be prepared for that stuff, too, because I feel like a lot of it isn't necessarily intuitive.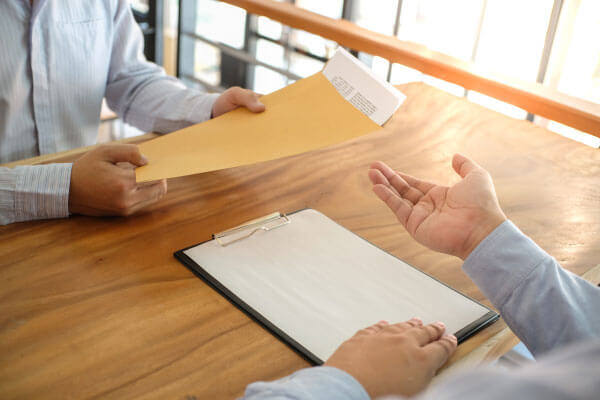 Another bit of value that the appellate lawyer brings is having previous working knowledge of what orders are subject to interlocutory appeal. We pay attention to those things whenever the legislature makes any changes to CPRC Section 51.014 because we like to pursue appeals or oppose them. It's sometimes the trial lawyers who are practicing in certain areas. TCPA is the best example. It occupied Civil litigation for a long time.
They are going to know about it generally, but they might not know the nuances of it that someone like you would bring to that. It is an advantage having an appellate practitioner on the team there to have that knowledge about what's appealable and what might stand a decent shot at a mandamus if you have to go there fairly early in the case.
Another area that's ripe for interlocutory appeals is in med mal cases on a Chapter 74 report. Once those things are filed, the defense will file a motion to dismiss because of an inadequate Chapter 74 report. The trial court denies it, and you've got an interlocutory appeal right there. At that stage, we will be heavily involved with trial counsel working on those Chapter 74 reports.
This comes up pretty fast after the suit is filed.
You've got to have the Chapter 74 report served in 120 days.
If you are doing a fair amount of that work, it seems like you would have to develop a pretty good working knowledge of the medical issues. The defense has the right to a statutory interlocutory appeal, but the amount of damages is at stake in those cases. We've got the damages caps that influence the economics of those matters. It seems like you would have to be able to handle those efficiently to do that as any significant part of your practice.
We have gotten pretty efficient with it, not only because we had so many of them, so we had to get efficient with it. There are certain people in my firm that have more medical knowledge than others. They are tasked with understanding medicine, science, and medical terminology moreso than some others. We've got a system worked out for this.
As you move toward trial and getting ready or preparing for trial, how does your focus shift? What do you start to look at then?
Let's say I'm hired right before trial. I will also get any Motions in Limine prepared by either side. We all know Motions in Limine don't preserve anything per se, but there's a lot of briefing on some issues that go on in those Motions in Limine. Even though they know it's not a legal ruling subject to review on appeal, when trial judges make those rulings sometimes they forecast for the trial and the appellate counsel where that judge is leaning. It helps you understand. If the trial judge is granting the Motion in Limine on this particular issue, we've got to make sure with regard to that piece of evidence that we have everything squared away.
When we get to trial, we can present the court with the right law and ask the witness the right questions to be able to approach the bench and say, "Here's why this evidence comes in now." I will look at Motions in Limine, sit down with my trial counsel and say, "What are big evidentiary issues that you see that are going to come up here in this trial? Let's go ahead and get our arms around those now." Oftentimes, what we will do is prepare bench briefs on that evidentiary issue and have it already done prior to trial so that when we get to trial and it's time for that evidence to be offered, I can hand it to the opposing counsel and the judge and say, "Here's our bench brief on that evidentiary issue."
We did a lot of that in the case I was involved in back in December 2021. It made a huge difference, especially when the opposing party did not have that level of support. Having that preparation and the other side being on their heels impacted the court's approach to those issues. It's another instance in which that advanced preparation can pay off.
We are looking at it because we've got a trial coming up here in February 2022. It's whether we've got to file any pretrial motions related to equalization of jury strikes or realigning the parties for presenting that case before the jury. Those are things that need to be done before voir dire. We've got to get those briefed and rulings done before the trial starts.
You mentioned having a trial coming up, and here we are already years into the pandemic. We have talked about it many times. The pandemic was great for Jody and I from the perspective of we had time to start a show. We have talked about it a lot in relation to how justice has proceeded or not proceed during these times. What are you seeing in terms of cases going to trial? Have you seen them back in person mostly at this point? Are you working on a virtual jury trial?
I haven't had any virtual jury trials, but during the pandemic I had a ton of Zoom hearings, even dispositive MSJs and things like that. There were a lot of pretrial hearings on Zoom. Throughout the pandemic, I didn't have one in-person trial until this trial that Jody and I had the week before Thanksgiving 2021. That was the first in-person trial I have had. We've got this case coming up in Houston the first week of February 2022. A lot of it depends on what county you are in. I was seeing some emails of attorneys that work in Collin County. You wouldn't think the pandemic touched Collin County at all.
The courts were packed. They were having in-person voir dires. Not many people were masked up. It depends on what county you are in. Dallas is fairly shut down. I saw an email about the San Antonio trials being postponed. I didn't know how the pandemic was going to affect our practice with cases not going to trial. It ended up not affecting it very much because we still have plenty of work. It's weird because personally, I'm in trial 5 or 6 times a year. My firm is in trial a dozen times a year outside of a global pandemic. We will see what happens as we come out of this Omicron variant.
One of the things you talked about in your paper is your trial box. Talk a little bit about what that is and what you do with it.
It's appellate football. This is a paper I presented at the appellate CLE. I'm presenting it in Dallas for the Dallas Bar Association in February 2022. To the extent, I can't share this paper but if I can and if anybody wants to reach out, I'm happy to share it. This one section of the paper talks about the trial box. I usually have two boxes with me, and they have all the books and resources I need to be able to do my job for my trial counsel. To rattle off a few things, I've got the Rules of Civil Procedure, the Civil Practice and Remedies Code, an annotated book on the Rules of Evidence, and the PJC. Even though I've got the PJC downloaded on my computer, I still take the relevant PJC book.
One of the things I always take with me is a CLE paper on air preservation. As familiar as I am with air preservation, there are some technical parts of the trial that it's good to refresh my memory right before we get to that point like during voir dire, jury charge, and things like that. I always take an air preservation paper and any substantive law books that I need. I have a trial notebook that my legal assistant puts together that's got all the live pleadings, Motions in Limine, any trial briefing on legal issues we know are going to be coming up, working drafts of the jury charge, and any cases that I'm going to be using for any of those things.
I make sure I have them in triplicate for me, the opposing counsel, and the judge. I've got all the relevant language highlighted. The last thing I make sure I have in my trial box is practical stuff. There are Post-it notes, paper clips, binder clips, and an extension cord to make sure I can keep all my devices plugged in and charged up while we are on trial. Thank goodness that in this trial that Jody and I were in, my legal assistant threw some Band-Aids in there. Who would have thought? I didn't think I needed Band-Aids but sure enough, I wore a blister out from one of my dress shoes. I had to use a Band-Aid, and they've got that.
You've got to think about that stuff and also snacks, breakfast bars or something like that. As we all know, we are in trial sometimes, and either lunch hadn't been thought of or provided for or sometimes we are working through lunch. Sometimes it's good to have a candy bar to get you through until the evening. Those are the things that I have in my appellate football. I wheel them in on a dolly every day and I've got them sitting right next to me. Also, if I'm sitting next to the trial counsel and helping them out and there's not enough room and you have your two boxes sitting next to you, it can also serve as a little workstation.
It has been a long time since you have had an in-person trial if you start wearing blisters with your dress shoes. You have to wear them. That's the benefit of Zoom hearings. You don't have to wear your dress shoes.
I love that appellate football. It's like a mobile office. You've got everything you need right there. We are in the meat of the trial. There are a couple of critical phases where an appellate lawyer can make a difference. We have talked about some of the pretrial phases in which that can happen. At trial, you have already mentioned voir dire. We have talked a little about the jury charge, but the charge certainly at trial is a different animal than it is pretrial. There are a few other things worth pointing out during the trial. What are some of the key tips you might offer?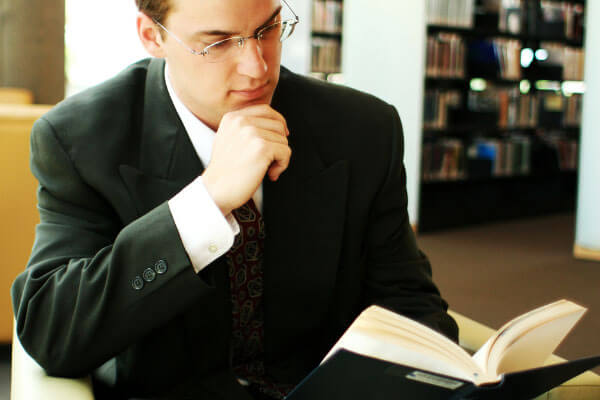 To back up a little bit about voir dire, the steps to preserving error in voir dire are technical. Before I got heavily involved in doing litigation support work for trial attorneys, I rarely saw anybody do it right. If you are going to preserve error on strikes for cause, there are specific steps that you have to walk through to do that. If you miss a step, it's not preserved.
There are some specific steps with Batson challenges. Right before voir dire, I will review that air preservation paper and make sure I've got the steps directly in mind. Sometimes I will draft out a script of what I know I need to say to make sure I'm covering each of those points. We have had cases where voir dire was the issue on appeal.
It's important to make sure the error and the records are being preserved appropriately. In voir dire, a lot of times, the trial counsel is asking the panel questions and getting a bunch of answers but not naming those individuals by number. That creates a problem when you can't identify who the juror was if that's going to be an issue on appeal. It's a technical part and also a stressful time. Think about it. Voir dire oftentimes takes all day. You start at noon and go until the evening. You get down to 6:00 to 7:00 at night. Everybody wants to get out of there. The jurors and the judge want to get out of there. Everybody is tired.
All of a sudden, you are like, "Judge, I'm the big bad appellate counsel here. I've got to walk through these steps of preserving error on strikes for cause and walk through this Batson challenge." Some judges will be a little bit irritated about having to tackle those issues late at night when everybody wants to leave. Most judges I raised those issues in front of are receptive to it because they know that we are trying to create and preserve a record. It's a stressful time. It's fast-paced, late, and tiring.
The next most complicated area is a charge conference. There are some practical things I mentioned in this paper about a charge conference. We know that most of the work is done in informal charge conferences. It's not on the record. There's nothing to preserve. You are going through different drafts of the jury charge. They are flying around, and you've got drafts all over the table. Every time you are done with a draft and a new draft comes out, take a red pen and put a big X on the prior draft, so you know this is not the draft that we are looking at anymore. It sounds elementary, but it's important because you need to always make sure you are working with the most recent draft.
If you go through informal charge conferences, you know how the judge is generally going to rule at formal charge conferences. We go through the steps of either offering, objecting, offering and objecting, and all the hoops that we jump through to make sure we are preserving error in the jury charge for our issues. This is the practice that I would give people with regard to the jury charge. Once all the informal charge conference is done, this charge is being read to the jury. Your job as an appellate attorney is not over. Your last opportunity to preserve any error or anything wrong with that jury charge is before the jury is discharged.
In 5 or 6 times, I have been on trial. As the judge is reading the charge, I'm looking at the charge word for word and reviewing what the judge is saying. The trial counsel is not doing that. The trial counsel is focusing on their closing argument. I'm going through word for word as the judge reads it. There have been 5 or 6 times when either I realized there was an error in the charge. One time, the burden had been switched on a question, which was a huge problem. There are times when I have had a judge who was reading through it and misread something.
If the judge misreads something and it's not what's on my paper, I don't know whether the judge or I've got the right draft. I don't know who's got the right draft. There have been times when if I see an error in the charge when we, as appellate counsel, have to be bold and stand up. Up to this point, the jury has never heard my voice before.
They don't even know what I'm doing. All of a sudden, while they are getting read the charge, I stand up and say, "Judge, may we approach." You approach the court, and I have had to deal with those error issues. Sometimes the judge agrees with it, and we will go back, change the charge, reprint it, get it back to the jury, and start over again.
Sometimes if the judge has misread something, I say, "Judge, I need to see your charge because you said something a different way. I need to make sure we've got the same draft." We will look. They've got the same draft and just misread it. The judge gets back on the bench and says, "I'm going to start back over with this question because I misread the sentence." They continue. It's so important that we, as appellate counsel, stay on top of that charge through that reading. In those cases, where I have come across an error in the charge, if that charge had gone to the jury, it would have devastated the case because of how it was worded.
I have seen cases where the trial counsel waives the reading because it's long and the jury is going to have it on paper. You can't do that because you never know. One typo can blow it up.
Even in those cases where appellate counsel is not involved in the case, the trial or any other phase. If nothing else, get somebody to come and look at your charge and sit in trial with you while the formal charge conference is going on. I don't have sufficient brain capacity to think about a closing argument and deal with charge objections and readings at the same time.
The counselor is so frequently concerned about making their last opportunity to speak to the jury until after the verdict comes in, and they should be. Trial lawyers are doing what they do best when they talk to the jury. The charge is so fraught with potential errors and bad things that can happen. That's one area where I would certainly encourage trial lawyers to be open to getting somebody to come in, look at the charge, and assist with preservation if they do nothing else.
It is so technical in Texas practice how to do it. One error blows it up.
I had one attorney that called me. They were in trial. I don't prefer when they are in trial for them to call me and say, "You should come down to handle the charge." I'm like, "I don't know what this case is about." They call me to come down for the charge conference. I was walking into the courtroom, and I said, "What is this case about?" They hand me the live pleadings. I'm sitting there flipping through, "This is a proffering case." I had no idea what the case was about. I came in there. I don't know if the judge much appreciated me coming in there at that point, and started arguing issues in the charge, not having any familiarity with the case but I gave it my best shot.
The last point I would make is that an appellate counsel doesn't necessarily have to be in the courtroom for this, but it's somewhat helpful. When the jury has been discharged, inevitably they are going to come up with questions and send questions out. The judge, the trial counsel, and both sides look at them. They've got to come up with a response.
Those responses can be as technical or as important as the charge because the judge will type it out and make sure everybody is in agreement with it. If people aren't in agreement with it, you've got to preserve error with regard to the answer that the trial court gives. You could be back in your office, and the trial counsel called and said, "Here's what the jury asks and what the judge proposed. What are your thoughts?"
As appellate counsel on the trial team, I like to be there through deliberations because you never know what's going to happen. Another good reason it's good to be there through deliberations and when the verdict is being read is because there have been a couple of times when there was an issue with regard to how the jury answered the question.
Maybe there were conflicts in the answers, and we had to send the jury back. It's good to have an appellate attorney there to say, "We need to send the jury back to clean this issue up." If it's unclear how they answered, then you've got to poll the jury. Those are error preservation issues. It's good to have an appellate counsel to be there through the verdict.
The trial is over but the work is not done necessarily. We are coming to the end of not only our discussion but also the phases of the case before you get to appeal. We see in Texas practice post-trial and post-verdict being extremely important for a couple of things, namely error preservation and the timing of any notice of appeal. The documents that you file post-trial can make the difference between something being due 30 or 90 days after the judgment is assigned.
This is also another point at which it's fairly frequent that appellate counsel gets called for the first time when a lawyer on the other side has moved for JNOV, and we've got someone trying the case who is concerned about what they are seeing in a JNOV. Tell us about how you recommend appellate lawyers approach these issues post-trial.
You are generally going to have JNOV and motions for new trials preserving different things. Motions for a New Trial are for factual sufficiency issues. JNOV is for legal sufficiency issues, other legal issues, or other post-trial motions. If you have a bench trial, you may have to find facts according to law and also the Motion for Judgment. At that point, you've got to figure out all the jury's answers and how those affect the recovery based on the percentage of responsibility that's assessed against the plaintiff for damage caps.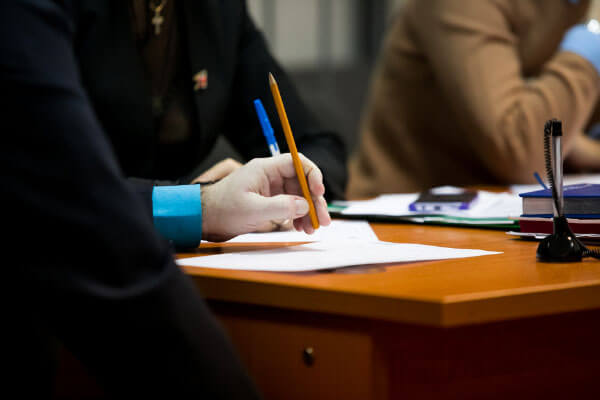 Briefing the judgment can be pretty legally intensive with regard to those issues. When it comes to JNOVs and Motions for a New Trial when we are talking about legal and factual sufficiency of the evidence, what I normally do is create a skeleton response that sets forth JNOV standards, a Motion for New Trial standards, and things like that. Whatever the other side has challenged, I may make a heading for those particular elements that they have challenged.
I will tell my trial counsel, "This is your case. You are familiar with the facts more than I am. I was sitting there through the trial, but I missed half a day of trial because I was out in the library working on the jury charge. Even though I was here in the trial, I still don't know all the evidence like you do. Here's the skeleton outline for the response. I need you to plug in the evidence." At this point, you generally don't have a reporter's record. You are not generally having to cite the page and line to someone's testimony or documents.
Sometimes, you can reference specific exhibits because you know what exhibit numbers they are. I tell the trial counsels, "Plug in the summary of your case, particularly on these issues, and then we will file it." When we get down to arguing it if it's fact-intensive, then I will have the trial counsel argue the fact-intensive stuff. If there's some legal issue, then I will take the legal issue. I divide up the responsibilities based on whether they are fact-driven or legal issue-driven.
It does feel funny sometimes to tell the court in writing what the evidence was when you don't have that record to look at, "Trust us, Judge. So-and-so testified. It was undisputed."
Those are important issues. The next step is making sure you are getting the notice of appeal filed and done the right way. The deadline is going to be affected by anything that was filed post-trial. When the case then gets up on appeal, that's when we take over. I'm always consulting with my trial counsel as I'm filing briefs to make sure I have represented everything correctly. At that point, that's when I take over the lead in the Court of Appeals unless there's some reason. Occasionally, there is a reason. The trial counsel will stay on the briefs but if there's a reason the trial counsel needs to be the lead on it, then the appellate court will take over.
This has all been great stuff. You have given so many great tips. We want to give you a chance if there's anything we have not touched on or if you have a war story or anything you want to share.
Appellate work is great. I call the appellate world a world of rainbows and unicorns. We are happy and not confrontational. The biggest issues I have with my opposing counsels are, "Can I get a 30-day extension?" "There's no problem." Those are the issues. It's a great world to live in. There's no doubt. We are not fighting over documents and witnesses. I have seen trial counsel nearly come to blows in the courtroom. We don't do that. We're nice folks.
As fun as the appellate world is researching, writing briefs, and arguing in the Court of Appeals, if you have an opportunity, mix your practice up and be able to do that appellate stuff in the trial courtroom. It's a lot of fun to get in a trial courtroom and get in front of a jury. Even though I'm not putting witnesses on and offering the evidence, it's fun to mix an appellate practice up with litigation support at the trial level. It's a lot of fun. I would encourage people to get out of the appellate courtroom or whatever libraries are these days and get into the trial courtroom with your trial counsel and have fun doing it.
Kirk, thanks for being with us. We sure appreciate your time.
I'm glad. Thank you for having me. It has been a pleasure.
---
Important Links:
About Kirk Pittard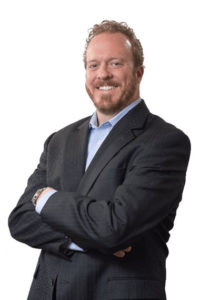 Kirk Pittard is a founding partner and, like the rest of his firm, specializes in civil appeals and litigation support in state and federal court. As an instrument rated pilot, Kirk also practices Aviation Law.
Kirk graduated from Baylor University School of Law in 1999 where he served as the Assistant Managing Editor for the Baylor Law Review and was on Baylor's mock trial team. During law school, Kirk worked for Chief Justice John Boyd of the Amarillo Court of Appeals and the late Presiding Justice Michael Sullivan of the Mississippi Supreme Court.
After law school and prior to establishing this firm, Kirk served as a briefing attorney for Justice Jim Moseley on the Dallas Court of Appeals and then joined Waters & Kraus, LLP, as part of their appellate group. While at Waters & Kraus, Kirk had a trial docket of toxic tort, pharmaceutical, commercial, and class action cases. Kirk managed the federal remand practice in certain pharmaceutical cases.
Kirk is admitted to practice in all Texas State Courts, the United States Supreme Court, United States Court of Appeals for the Fifth Circuit, United States Court of Appeals for the Second Circuit, United States District Courts for the Northern, Southern, Eastern, and Western Districts of Texas, and United States District Courts for the Eastern and Western Districts of Arkansas. Kirk is also licensed to practice in all New Mexico and Colorado State Courts.
From 2005 to 2013, Kirk was named a Texas Rising Star in appellate law by Texas Monthly. Kirk has since been named a Super Lawyer in appellate law by Texas Monthly from 2013 to 2020 and has been named "Top 100" in the Dallas/Fort Worth region for 2019-2020, and "Top 100" in Texas for 2020. Kirk has also been named as one of the "Best Lawyers in Dallas" in appellate law from 2011 to 2021 by D Magazine. Kirk serves on the Board of Directors for the Dallas Trial Lawyers Association, the Tarrant County Trial Lawyers Association and the Texas Trial Lawyers Association. He is also an active member of the TTLA Amicus Committee. In 2014, Kirk became a director of the Texas Lyceum.
Love the show? Subscribe, rate, review, and share!
A special thanks to our sponsors:
Join the Texas Appellate Law Podcast Community today: