Any Texas attorney who has been to a legal writing CLE knows Chad Baruch of Johnston Tobey Baruch. Chad has taught countless attorneys throughout the United States how to provide engaging and analytical briefing in both trial and appellate courts. In this episode, he joins Todd Smith and Jody Sanders to share some of his tips and insights for improving your written product, such as the body of the brief, table of contents, flow of the argument, headings, statement of facts, choice of words, and many more. He also shares his journey into appellate law and different adventures he's had along the way.
Legal Writing for the New Generation | Chad Baruch
Our guest may not be a stranger to many of our readers. If you've been to any appellate CLEs in the last decade or so, you've probably seen him speak, but I bet he still has plenty to teach us. It's Chad Baruch from Johnston Tobey Baruch in Dallas. Chad, thanks for joining us.
Thanks for having me.
For those of us who know you, we know a lot about you, but some of our readers would enjoy reading a little bit more about your background and how you got to where you are.
Legal or otherwise?
Both. You have an interesting background, legal and non-legal.
I have been continuously engaged in the half to full-time practice of law for about 30 years since I graduated in 1991. I started with a downtown firm in litigation in Dallas. I figured out pretty quickly that it wasn't for me and went out on my own. I was solo for a little over 20 years. During that time, I made the transition from litigation to exclusively appellate. That's all I do at this point.
There is some attorney grievance work, judicial misconduct work, and some elections. There's no litigation. Years ago, I joined the guys at Johnston Tobey and moved my appellate practice into their legal malpractice and ethics practice. They continue to do legal malpractice and ethics. I do grievance, judicial misconduct, and appellate. That has been the law side of it.
I have been very active in the State Bar for years. I served in my second term on the State Bar Board of Directors. Presently, I am serving as Chair of the State Bar. In 2017, I got the great opportunity to travel across the state and run for Bar President. That's the legal side of it. For almost those entire 30 years, I've been teaching and coaching. I taught government both at the high school and college levels.
I was a government teacher in high school and a political science professor at the college level. I was a high school head basketball coach for many years, both in NAIA and NCAA Division III. For the first time, these last few years are the only time in my entire legal career that I've been engaged in the practice of law and not teaching or coaching. I'm a full-time lawyer for the first time in my life.
You've always been one of those guys. I would see you online and be like, "How does he do this?" I remember when you were coaching. You enjoyed the heck out of what you were doing. You were even good at it for an added bonus. It amazes me when I see some of the things that you've done above and beyond the day-to-day of practicing law. That's neat.
Appellate practice is probably one of the few practices you can do it with because as long as you're online and you have your laptop, you can practice appellate law. I cannot tell you the number of briefs I have written or the amount of legal research I have done on buses traveling across Louisiana, Oklahoma, and New Mexico. At times, the players would laugh at me because even before games, sometimes they would be out warming up and I would be in the locker room with a Dictaphone. It's a true story.
Is that a cell phone? I don't know what that means.
I have my handy-dandy Dictaphone right there. I still use that baby. Now, I plug it in instead of giving it to someone.
I can't say you're showing your age because I'm right there with you. You're showing your generation is more accurate because most people use their iPhones.
I'm sure that could be done, but you have way overshot my technological ability there. I'm still in the Stone Age. I will freely admit that when it comes to technology. It's funny how sometimes the two careers have intersected or overlapped in many ways over the years. I remember one time a referee sidling up to me during a stop in the action and telling me, "Aren't you involved in the State Bar?" I said, "Yeah." He said, "I was the point guard when Tom Vick was the power forward. We played college basketball together in the year Tom was State Bar president." It's funny.
Do you ever find yourself blowing the whistle in an oral argument or anything?
Not so much. I wanted to a few times.
I was doing a little homework before we started. I've known you for quite a while and Jody has too. One of the things I noticed from digging around in your bio is you did not start in Texas at least in terms of your education. Where did you grow up? I'm curious.
I grew up in Central Wisconsin.
You stayed up there and went to school. When you came to Texas, it was to take that job with a law firm in '91.
My folks both had grown up in Texas. We had spent every summer of my life in the Panhandle. My mom is from Tampa. My dad is a Holocaust survivor. He's originally from Germany, but he grew up in Galveston. I knew from the time I was probably five years that I was a displaced Texan. I wanted to be here.
You got here as fast as you could.
In my case, it's exactly true.
Before we jump too much into talking about legal writing and the legal practice, let's spend a few minutes on the Bar. If you don't mind running down what the State Bar Board does, what you do in your role as State Bar Board Chair, and what that means to those of us practicing lawyers out here.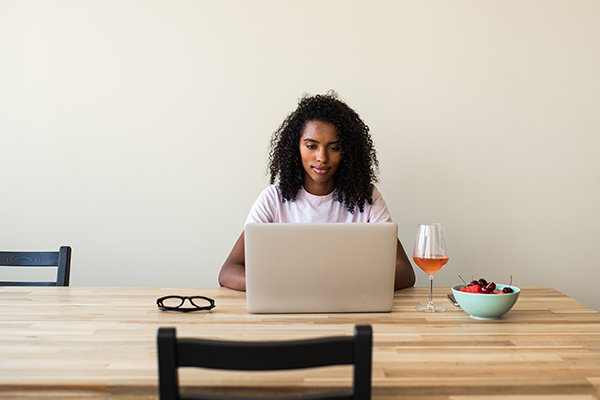 To tell you what it means to be State Bar Chair, I have two jobs. One is simply to facilitate the board's work. The other is I'm like the fourth-string quarterback. We have a Bar President, a Bar President-Elect and a Bar Past-President. If someone from the State Bar needs to make an appearance and none of the first three stringers can get there, I'm the next man up. In my case, I'm the first man up because all three of our presidents are women for the first time in the history of the State Bar, which is a great thing.
What I do is try to facilitate the board's work. The board has oversight responsibility for every aspect of the State Bar. I get frustrated. Sometimes people will say, "It's a high school student council." I say, "I don't know what high school you went to, but mine didn't have a $50 million budget." We have over 500 employees and over a $50 million budget. Nearly 10,000 families in Texas depend on us for their children to be able to go to the doctor when they're sick because they have their health insurance through the State Bar.
There are 250,000 Texas school children every year who are educated by a government or civics teacher that the State Bar of Texas has trained. It's an enormous entity with a lot of moving parts. The grievance system and the client assistance program are under the oversight of the board. TLAP is our program that assists lawyers in crisis. We have a new program. Our incoming or recently inaugurated Bar President Laura Gibson is looking to expand.
We have a program designed to help the families of solo practitioners who passed away, leaving behind their families. None of them are lawyers. They don't know anything about confidentiality, privilege, closing client files, and trust accounts. We're expanding this program that will help the families of those folks. It's an enormous organization. The board, through its various board committees, has the responsibility to oversee all of that.
You mentioned having run for president back in 2017. Texas lawyers who are reading this who aren't appellate lawyers, aside from the fact that you managed to get yourself profiled in the legal media sometimes not infrequently because of your excellent work as an appellate lawyer, think they have heard of you. That may be one reason why. You may have shaken their hand going around office to office years ago. I can't believe it has been that long.
There's no way to get an accurate count, but our best estimate is I personally met somewhere between 25,000 and 30,000 lawyers in 2017. It was an incredibly tiring experience. It was grueling. I'm a bit of a germophobe, so it was disgusting, but it was an amazing experience to get to meet that many folks, talk to them, and hear their concerns. It was truly awesome.
It's a cool experience. Another thing that people may not realize that they know you for was in the media a little bit and featured in CLEs was the Hip-Hop Brief. Do you want to talk about the Hip-Hop Brief a little bit?
That brings me to another topic I was hoping to visit with you or share with folks. The biggest advances in my career, with maybe one exception, have all been pro bono work. Early on, I got very good advice to get board-certified when I decided I wanted to be a full-time appellate lawyer. I did that. That was remarkable because I had to learn so much about appellate law. I took two cases. One of them was through the State Bar's Appellate Section pro bono program.
I took the two cases with no strategic design because I was asked to take these cases. They both had constitutional components. I've done a lot of constitutional work over the years with First Amendment work. Both of them ended up ripening into pretty interesting adventures in the United States Supreme Court, but more importantly, with no design on my part, one of them ripened into co-counseling with Tom Phillips, Ted Cruz, and Allyson Ho. The other one ripened into co-counseling with Erwin Chemerinsky.
Ultimately, because of that first experience, we ended up doing it a 2nd and a 3rd time over the years. I cannot even begin to describe the education of being part of a team with lawyers that good. I learned so much from them, with Erwin in particular and his humility and commitment to teamwork. He's the consummate teammate. There's no ego involved. He's wonderfully supportive. Those experiences all came to me because I was willing to do those cases pro bono.
The Hip-Hop Brief is unquestionably the same thing. The number of young lawyers who shook my hand and said, "You're the hip-hop guy," in 2017 was funny. A professor out east contacted me and said, "There's a hip-hop conviction happening in East Texas. Would you be willing to consult with the lawyers out there because the prosecution is trying to hang hip-hop lyrics around them on a murder case?" That brief has been an amazing force in my career. It was a pro bono case. I said, "I'll do it." Pro bono is rewarding in more ways than one. Sometimes you can do well by doing good.
You forever ingrained yourself as the hippest and coolest appellate lawyer around. None of us could ever touch that.
My kids find it so amusing because it is true. If you google hip-hop lawyer, you get me. I know nothing other than what I learned through the representation. My wife and I were lying in bed a few years ago watching a Will Ferrell movie. She finally looked at me and went, "That's your client. That's TI. You're representing that guy." I did not have a clue. He could have walked into the room and I wouldn't have known who he was. I am not the hippest guy out there.
Todd said you were the hippest appellate lawyer. That's a different threshold. Let's be clear about that.
Let's do a Venn diagram. It's a small sliver.
It was great fun, though. It's a fabulous brief and I wrote very little of it, to be truthful. Michael Render or Killer Mike, the rapper, and a professor out at the University of Richmond named Erik Nielson took the laboring oar on that and did a fabulous job. I tell lawyers that the hardest part of that brief was The Bluebook because The Bluebook is about a decade behind the music industry. It tells you to cite to record labels. Nobody releases any music on a record label anymore. They just drop it. We were making up cite forms as we were going through some of this stuff.
I hear my kids talking about that all the time, "So-and-so." They happen to listen to some of that genre of music, "Drake is dropping a new album tonight." What does that even mean?
The Bluebook hasn't quite caught up to that. They're telling you to put Columbia Records 2022. It's like, "I don't think so."
It shows you how fast the world changes, how slowly the law moves, and how slowly lawyers move along with it. Aside from you being a super appellate lawyer and on top of that a nice human and being very involved in the Bar and a leader in all of those ways, there's one thing that you had done that caught my attention. I'll tell a little story about you here.
Anybody who knows you will not be surprised by this at all. We finally got to reconvene at the Advanced Appellate Seminar here in Austin. I've gotten used to seeing you dressed in what seems to be a ridiculous costume over the years. If you google Chad, you will probably find him in a Patrick Henry-esque suit when he was rearguing or doing a dramatization of Marbury versus Madison, which is amazing.
When we were together, he showed up in a Saturday Night Live cheerleader skit outfit. You can explain that if you want to. Where I'm going with this is we were at a conference here in Austin with probably about 300 appellate lawyers and judges. The appellate judges do attend our conferences. I see you walking down the hall in a Buzz Lightyear costume. These things don't shock me anymore. I'm like, "That's Chad being Chad."
The wonderful thing about it was I came to realize that you had written a paper for that seminar. Here's the tie-in. It was called To Infinity and Beyond: Legal Writing for a New Generation of Appellate Judges. Therefore, the Buzz Lightyear reference. I attended your presentation that day and thought you did a great job. We can't talk enough about legal writing on this show. We haven't talked about it as much as we should have.
I see you fairly often. I happen to think, "I wonder if Chad would come on and talk to us about legal writing because you know a thing or two about it and you do it in a way that is different." I mean that in a good way. We would like to spend some time talking with you about not just going through that paper point by point because that would be dull. You might be able to find a way to spice it up. If I did it, it would be dull. That's the focus of our conversation.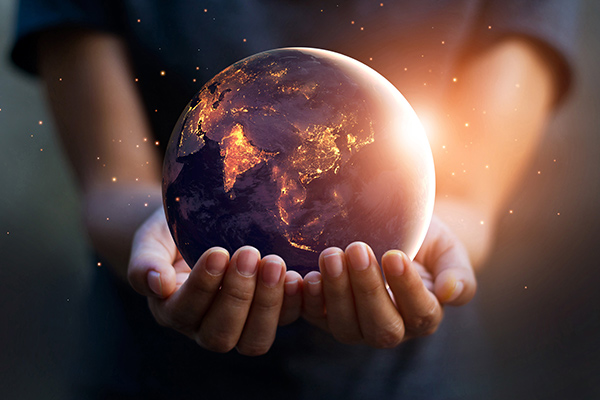 Our timing is interesting too because the new Lightyear movie has come out. I have no comment on that. Let's talk about that subject. Let me let you lead the discussion about your passion for legal writing, how you got into that, and how you grew to become an appellate lawyer at a more fundamental level. You said litigation was not your thing. How did you gravitate toward appellate law?
I was lucky. My best friend is a law professor at SMU. He sat me down one day and said, "You're in the wrong business. Your skillset and constitutional makeup is appellate law." Litigation makes my stomach hurt. I walk into a trial courtroom and get a stomach ache. I enjoy competition, but I don't like conflict. That was a big part, but litigation was slowly crushing my soul. In appellate law, there's very little conflict. It's all about the law and writing. I love to write.
Both of my parents were college professors. Both of them were in the fields of literature. My dad was in Greek and Shakespearian tragedy. My mom was straight-up English. I grew up in a house where reading and writing were important. I've always been super interested in writing. I got more interested over the years. The Buzz Lightyear presentation was a recognition.
It was spurred by what happened here in Dallas with our Court of Appeals. All of a sudden, we had all these young lawyers on our Court of Appeals. On our trial bench, even younger than that. I realized, "I'm helping lawyers write summary judgment motions for judges that are part of what I call the Toy Story generation. They're my son's age. They grew up on Toy Story."
That's shocking. I'll tell you a funny story about it. For about 15 years, I was the assistant principal of a high school in Dallas during the time when a lot of the State Bar sections and other organizations were transitioning from paper newsletters to electronic newsletters. I believe the Appellate Law Section went through that when The Advocate went electronic.
The Director of Sections, Tracy Nuckols, at the State Bar, asked me, "Would you be willing to come down to the council of chairs, which is the meeting of all the section chairs in the Bar four times a year? Would you come to talk to them about eNewsletters, eJournals, and that conversion process?" I said, "Tracy, I don't know anything about it but hear me out. I've got the editor of my high school newspaper. We sent her up to New York for a workshop on exactly that topic because we're doing the same thing at the high school. What if I bring her because she knows a lot about it?"
Down we went. I brought my sixteen-year-old junior editor. She knocked that room dead with her discussion, so they invited her back the next year. She is now the USA Today beat reporter on the Dallas Cowboys. I'm very proud of her. She has a sports show here in Dallas. That's cool. She had a very funny PowerPoint that I stole some from for the Buzz Lightyear presentation where she was talking about the mammoth changes in reading and writing generationally.
Finally, at one point, I did interrupt her and say, "Jury, if you refer to the twentieth century as a historical era, one more time, we're done. We're out." All of those things were what I was thinking of. We, as lawyers, are not changing. Our readers and judges are changing. We're not. I liken it to what happened when we went to eFile. That's probably the most significant change in legal practice certainly in my career or maybe since the adoption of the civil procedure rules themselves. That was a sea change in day-to-day legal practice. It was mammoth. In response to that, 99% of lawyers did nothing.
They wrote and formatted it exactly as if they were stapling, two-holing, putting it in a binder, and not thinking about the fact that nobody is reading it in a binder. It's more than that. A lot of these judges are reading it on an iPad. They're not even reading it on a laptop or a desktop. We should be changing how we do things, and we're not. The same is true generationally. Younger readers have different expectations than older readers. We're very slow to adapt. That was the genesis of the Buzz Lightyear. Plus, I love putting on a costume and making everybody chuckle in the middle of the CLE.
One of the things I like about your paper is you incorporate fiction writing as inspiration. Can you talk about how we can use that in our technical writing and adopt some of those ideas?
Even more than inspiration, I'm looking to copy because we constantly talk in our business about the importance of storytelling. Who tells a story better than John Grisham? If you want to know how to tell a story, ask a storyteller. I've gotten a lot of great ideas. Another place where I look is journalists. Journalists are excellent storytellers. I look at writers like Grisham, for example.
Early on, when I started doing this, one of the things that struck me was the beginning of The Firm because The Firm had such a great plot idea of a mob-controlled law firm in Memphis. It was such an intriguing plot idea. If you remember the opening pages of The Firm, Grisham didn't start with that. That was revealed to us quite a way into the book. He drew a ceiling through the character of Mitchell McDeere. The first thing he did was introduce us to that very interesting character.
I started turning that around in my head a little bit, thinking, "Truthfully, the law in the abstract is dull even to judges and lawyers." What breathes life into the law is the way it affects people. People and their legal problems are incredibly compelling. The statute is not so terribly compelling. I was juxtaposing that thought against what Grisham did and realizing the same principle.
He realizes that what makes the story compelling is the way it affects the character. That was when I began having this idea of looking at fiction writers to see how they engage their readers. Another one I like, as you probably gathered from the paper, is Robert B. Parker, who wrote the Spenser mystery novels. The other thing about some of these guys with that sort of thing aside is they're technically good writers. Parker was magnificent, whether you like the books or not. His writing skill was off the charts.
He was a brilliant writer. Not exclusively, I read a lot of nonfiction. Other than Parker and Grisham, the writer that has had the most influence on me was probably Ron Chernow with Hamilton. That book set me off on a decade-long bird hunt. Let me finish the thought about Parker. Storytelling aside, one of the things I love about Parker is his use of sentence structure. He is one of the best I've ever seen in terms of varying his sentence structure, which in my view, is so critical to readability.
It's not a bunch of short or long sentences, but not forswearing short or long sentences. When I went to law school, it was like, "No long sentences at all. Everything should be short. Punch, punch, punch." It's like, "That wears you out after a while." A bunch of four-word sentences is not terribly readable. Parker does a wonderful job of mixing up his structure, length, and punctuation. That contributes a lot to readability. That's what I've drawn from him more than anything.
One of the things that struck me about the paper was even though, at the time, you were presenting to a crowd of appellate lawyers, it doesn't limit itself to that. It's not just how to write a good brief. I enjoyed and appreciated the fact that you start with something that would benefit the transactional lawyers, which is, "Stop using the stupid boilerplate stuff that doesn't mean anything."
"If we were ever there, let's get to a point where the words in the contract mean something and they're not just these old crutches." We do this in legal pleadings and brief drafting all the time. That advice applies equally there, but I thought it was smart to start with, "Let's talk about overall drafting from a broader perspective in a way that would benefit transactional lawyers, even those that weren't attending our appellate lawyer conference. "
Good writing is good writing. I did it for a group of realtors in Dallas. I get invited from time to time to talk to non-lawyer groups. Fewer words apply to everybody. I tell people, "When was the last time you put down anything, even a comic book, and said, 'That was great. I wish it had been longer.'" It's not a normal reaction. Those principles apply. To restate what you said earlier, Todd, it is funny how stuck we get in patterns. This goes back years ago. I was giving a presentation somewhere and mentioned the redundancy you see in settlement agreements that you covenant and agree with.
I said, "Couldn't we do one or the other? I can agree or I can covenant." I was making a joke. Somebody came down to me afterward and gave me the history of it. They said, "I know where that started. There's some nuance between English and French in this area. It started during the English-French treaties. To resolve the nuance in translation, they used both because it made it clear in both languages." Ever since then, I've said, "Those of you who conclude a lot of English-French wars, you go ahead and keep doing it. The rest of us are going to either covenant or agree. It's one or the other."
We're not going to go through the paper point by point, but there are a few things that I've noticed that I would like to chat with you about. For one, there are a few tools that legal writers, especially legal writers writing for the judiciary, as you point out, can distill the information down in a concise way. You mentioned tables in the paper, but I don't think I saw in the paper many references to photographs or other kinds of images.
Pretty early on, we had Mark Trachtenberg come on the show and talk about his paper, including images. It seems like tables can do a lot to distill that information down in a super complex case, for example. Do you have any different view on photos? Do you take it on a case-by-case basis? What's your general approach to that?
I'm a huge believer in showing anytime you can show. Adobe gives wonderful opportunities to do that. One of the best I've seen was Rob Gilbreath, who I'm sure you know from Dallas. Rob did a brief in a case a few years ago. I don't remember exactly what the case involved. Somebody had donated property to the city but restricted its use to a recreational facility.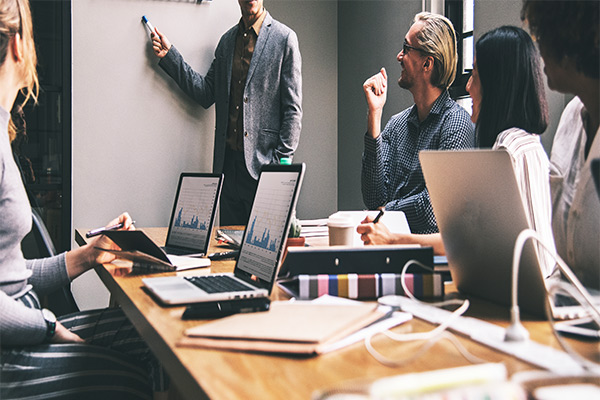 The city wanted to use it for a library or something. There was this whole fight about what's a recreational facility. At the beginning of the brief or the very introduction, Rob wrote, "One of these things is not like the others." He had a photo of a golf course, a baseball diamond, and the inside of the library. I thought, "That's perfect. That is a great use of photographs." I spoke in San Antonio. These are the people who helped the Zoning and Planning Commission.
They're not lawyers, but when they were talking about various descriptions of places in the city, they were using all of these legal descriptions. I'm like, "Can't you take a picture on a map? Doesn't Adobe allow you to plop that in there?" I'm a huge believer. Anytime you can show rather than tell, it's a hundred times more powerful. I'm not as good as some other people are, but I'm always an admirer when I see people do that effectively. I wish I was better at that.
Your reference to tables in the paper is more geared toward tables of contents and the index of authorities. It's a very short point that you make. It's to not miss an opportunity for advocacy, especially in longer briefs, because when you open that table of contents and see issues presented and nothing after that, it seems like that's a missed opportunity, especially in a complex case.
My feeling is to always take a minute to look at your headers, not in the context of the brief but the context of the table of contents as a standalone document. One of the things I find in my writing and you may too is I'll do headers in my statement of facts with the flow of the brief making perfect sense if you're reading the brief, but sometimes I skip a step. If you're looking at the table of contents, it's like 1 goes to 2 and you're like, "Where did that come from?" It's always important to remember somebody might be looking at the table of contents first.
Going back to your storytelling point, you can set the posts for the story right then and there. I've heard a lot of judges say, "One of the first things I look at is the table of contents." You may write what seems to flow in the argument or the statement of facts, but take that step back to look at the headings and make sure that they convey something independently of what's in the body of your brief. It's a great point. That's good advice.
My sister frequently accuses her husband. He will tell a story and omit a critical transitory fact. She's like, "That doesn't make sense. I get it. You left that middle piece out." Sometimes when I look at my fact headers and the table of contents, I'll realize, "There's a missing piece there. It's in the brief, but you would never figure it out." I do try to make sure that someone can look at the table of contents and follow the sequence.
How do you number your headings? Do you use Roman numerals? Do you start with Arabic?
Here's my thing. It's my bitterness toward the amount of time I spent in elementary school learning Roman numerals. Between that and the freaking metric system, I am so angry because I tell people, "I don't know about you. We spent three weeks on Roman numerals. I use it one time a year because I know what Super Bowl it is. That is the only day of the year I use that three weeks of my life. It's to figure out what Super Bowl it is." I don't even call them Arabic. I call them good old-fashioned American numbers and no Roman numerals. Don't even get me started.
I'm trying to break myself of the Roman numeral habit. It's good to hear that you do that. Even in the statement of facts, you would use good old-fashioned American numbers in the argument, but you use the same style in the statement of facts when you're setting out the heading in the facts section.
I try not to over-number things. Sometimes that can get a little bit confusing by the time we get down to the lowercase Roman numeral four in italics. Sometimes I'll center without a number if I'm doing that to get a little white space and direction. Too many numbers and letter headings sometimes can get a little bit confusing.
Talking about numbering, have you started numbering your brief sequentially now that we're doing full PDF? Page one is the first page of your brief all the way down. Do you number your table of contents and then start page one on the statement of facts?
That would require him to use romanettes. We know the answer. Chad has already given us the answer. It's interesting because we have had that discussion in our office. We're trying to bring everyone into the 21st century and do away with romanettes. Chad, I want to hear your thoughts on this. Getting back to trying to sync up what our modern-day judges want and find useful, pagination that matches what page number Adobe says you're on makes a lot of sense.
I agree, first of all, but there are certain things I've thought over the years I opt to play it safe on, regardless of how I feel about it. For example, the split infinitives are what I get asked about all the time, "Is it okay to split an infinitive?" It is, but you will never offend anyone by not splitting infinitives. There are still judges out there that it's like nails on a chalkboard.
Even though it is perfectly okay to do, I don't ever do it. Certain aspects of writing fall into that category, like citations and footnotes. I have long, complicated feelings about that, but my easiest bottom line answer is you're never going to make anyone mad by putting them in the text because that's the convention. There are some people you will make mad by putting them in the footnotes. I'm going to put them in the text regardless of my personal feeling.
There are contractions.
I try not to make a habit of it. This is the bad attitude in me. That's the one play-it-safe where I go, "Screw you. Get on board. Stop it."
It's more effective.
It's natural. Sometimes it sounds stilted. I try not to do it too frequently, but I use contractions.
While we're down on this topic, you spent some time talking about the judicial preference survey and some of your takeaways from that. Can you hit some of the high points from that?
Here are a few things. If there's something you want to zero in on and talk about, that's fine. One of the things I remember is how candid the judges were with me about what they do and do not read. That struck me. They were very honest. I was not expecting them to be. Let me back up. The first thing that struck me was how many of them returned the survey. I had a couple of friends who were judges. They said, "We get these surveys every day. No one is going to respond." We got an 80%-plus response rate.
It told me that the trial court judges do care about the legal writing they get. They said they make an effort. They either read or want/try to read every dispositive motion in response. They almost never read a motion to compel a response. A few of them wrote me and said, "If somebody goes to the trouble of filing a written response, I might go back and read it, but by and large, I'm not reading it."
They all almost uniformly said, "The earlier you get it in, the greater the chances I will read it." The mistake lawyers make is thinking in terms of, "I'm going to get it in seven days ahead of time. That's plenty of time to read a twelve-page brief." It is unless you have 52 12-page briefs lined up in front of it. The earlier it's in, the more likely they will read it. They can't stand when we snipe at each other. That was by far the most frequent comment I got.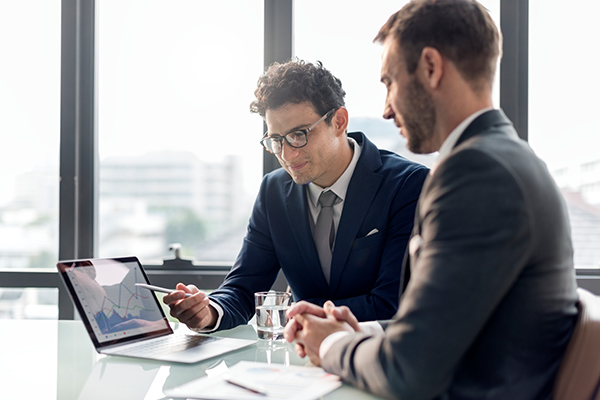 That was the number one comment, "Stop behaving like ninth-grade children." Yet we can't help ourselves. I moderated a judicial panel at the Hispanic National Bar Conference a few years ago. We had an engaging judge from the Fourth Circuit in Richmond. Beforehand, we were talking about that very point. He said, "You're a high school principal. What's it like when you have two ninth-graders in your office arguing? It's the same thing."
One that is interesting is gender-neutral language. Do you want to talk about that a little bit because you do talk about that in your paper too?
I don't even remember what the survey said about that.
They expressed a preference for it.
I try to avoid gender-neutral language unless I'm talking about a specific person with a gender. If I'm talking about a hypothetical person, I will go to great lengths to avoid any reference to the gender of any type because no matter which way you go, it's like, "Why did you say he? Why did you say she? Why didn't you say he or she?" I'll pretty much take it out. If you continually use the masculine, particularly in an age when so many of our judges are women and so many of our male judges are sensitive to that issue, you're going to get yourself into some trouble. I didn't even remember that was in the survey. It has been so long.
I'm catching you here by asking you to have something that you don't have in front of you, but these are all helpful things to remember. Another one that I saw on the list that is always useful to reiterate is hyperbole.
That's another one. All it does is take the power. We all know the most powerful statements are the simplest. There's no more powerful statement in the English language than no. I spend a great deal of time trying to ensure that I have none of those types of words in any legal writing. It goes back to the point. It's a different way of saying, "Show rather than tell." If the argument is unbelievably and galactically stupid, you can show it and let the judge figure it out. It's probably more effective to do it that way anyway. If they figure it out on their own, that point will be driven home with far greater force.
To that point, let's say you've got a trial lawyer who's got a strong opinion about how a case ought to be presented and wants to insert that hyperbolic language to try to drill the point home. Other than using your credibility as Chad Baruch, how do you stem that with your trial lawyer?
It is hard. I'm mostly buttering them up, "This is what makes you a great lawyer in front of the jury, but in our world it has the exact opposite effect. The more of that language you use, the more the Court of Appeals is going to think you're trying to cover a weakness in your argument." I jokingly tell people. Probably the most common question I've gotten over the years is younger lawyers coming up to me afterward and saying, "Everything you said is what I was taught in law school, but I have this old partner who, when I do it that way, changes it all. What am I supposed to do?"
I always give them the same answer, "Wait for them to die. What do you want from me? If that's the person signing your paycheck, that's the person you have to please." There's some truth to that. You sometimes have these generational issues that are hard to get people past. I got one from a trial lawyer in a case I'm working with that started with, "Comes now." I didn't know anybody still did that.
Why now and not later or earlier?
A few years ago, Lynne Liberato asked me if I would do a presentation at the Texas Supreme Court Historical CLE, where they do one day of Supreme Court practice and one day of history. On the history day, they asked me to go pull some Texas Supreme Court briefs from the late 1800s and early 1900s out of archives and talk about what briefs were like back then. Interestingly enough, some of them are better than some of the briefs we read now. It was pretty amazing how well-written and simply written some of those briefs were 110 years ago. By total coincidence, the very first one I pulled out of the box was a petition for review by Baker Botts from 1892. It was hilarious.
Did they read better than the court opinions from that time? It's difficult for me to get through one of those court opinions.
Yes. Believe me, in some of them, there was no limitation back then. Interestingly enough, back then the court didn't do merits briefing. You did your petition for review. If the court took the case, then they ordered the briefing from the Court of Appeals and relied on that. It was a little different procedure. There was one. I can't think what the case was, but the brief was three volumes. There were 300 pages or something. I'm like, "That's a lot."
And not a judicious use of headings, I wouldn't gather, either.
It was a huge case. The appendix had all sorts of Spanish law in it. It was a water rights case. There was some great writing back then.
I have to ask you about a couple of other topics in the paper, especially given your reputation as the Hip-Hop Brief lawyer. You do talk about not only pop culture references but also literary references, which is something that we tend to see. There are some courts that tend to include those things. Whether they make the opinions better or not is a subject for debate. You give some solid advice in the paper. I certainly would love to hear you quickly give your perspective on that.
My perspective on that has somewhat changed over the years since I wrote the paper. We're seeing some appellate courts where that's becoming more common, particularly certain judges where that's becoming more common. The Fort Worth Court of Appeals slapped a lawyer for doing that. It was one of the intermediate courts. There was a cultural reference. They said, "We're not sure how that helps advance our decision on this case or something."
Caution remains the watchword in my view with the ever-younger judiciary. If you're going to use cultural references, you need to be universal. As I started jokingly, I said this during the Buzz Lightyear seminar, "Your Bob Dylan reference may not resonate with some of these judges. They may get your Jay-Z reference." I had a brief I did in the Dallas Court of Appeals, where I decided to drop one of those. I double-cited the Eagles and Jay-Z. I thought, "I'm covering all my bases."
Sometimes we do it to be clever or cute and show how smart we are. Those are probably the wrong times to do it, even though we all do it. Sometimes you can convey more with a reference like that than with two pages of argument. The classic example I give people is during this confirmation hearing. When John Roberts was asked about his judicial philosophy, he said, "Call balls and strikes." He could have talked for ten minutes and not said as much as he said, "Call balls and strikes."
Sometimes you can. With Bob Dylan, you don't need a weatherman to tell you which way the wind is blowing. If you're arguing about the need for an expert, that's pretty good. We talk about storytellers like Grisham. What do people like Springsteen and Dylan do? They take the human experience and reduce it to 3 or 4 lines of lyrics. This is what makes them geniuses. My point is there is wisdom in there to be had at times, as long as you're not being silly about it.
Lawyers go crazy for it. There's a judge down in Florida who has written a book about the use of rock music citations in judicial opinions. He's an appellate judge in Florida, Mark Klingensmith. We did an article together for the Wisconsin Bar Journal. It was fun. It was an article on published Wisconsin appellate opinions citing rock and roll lyrics. It was not perhaps the most scholarly article, but we won an award from the Wisconsin Bar Journal because the lawyers voted it as 1 of the 5 most popular articles of the year or something. People do enjoy it as long as you're not being silly about it. It's amazing. We have some Texas judges who cite many rock and roll lyrics.
I haven't done a survey, but that's interesting.
I did an article for The Advocate on it. Brian Quinn, the Chief up in Amarillo, is a big Grateful Dead citer. Sam Lindsay, our Federal Judge in Dallas, has done it a number of times. There's a little bit wider array in Texas. For most states, the reality is it's almost all the Beatles, Dylan, and Springsteen. We have some Willie Nelson in there in Texas.
We could talk all day long about various topics in this paper. I'll refer one more time to the paper and then ask you a question. One of the things that is great about you, Chad, is the very last line, which is, "Everything in this paper may be wrong." There's a little dose of humility there at the end. He knows what he's talking about when it comes to legal writing and is able to present what some may find to be a rather pedestrian topic in a very engaging way.
Anybody willing to put on a Buzz Lightyear costume to present in front of 300 appellate lawyers has a healthy sense of self. I admire that. The question I wanted to ask to wrap up is something that I would like to know the answer to. Maybe someone isn't going to read this paper. There are a lot of good tips here on how to improve one's legal writing. If someone wasn't going to read the paper, what advice would you give someone who came to you and said, "What's the best way for me to improve my legal writing?"
I would probably answer three quick answers. Write for the reader, not for yourself. The mistake I made as a young appellate lawyer was everything I wrote read like a law review article because that's the way my brain works. Writing for the audience is number one. Number two, in terms of technical writing, the easiest thing you can do immediately to make the most improvement in your writing is to focus on your verbs. If you want to have a transformative effect, get rid of the be verbs and is and plug dynamic verbs.
That will have a two-fold effect. It will make the writing more powerful and make you realize that you will start taking out adjectives because all the punch will be in the verbs. That's a good place. The verbs are moving the action. It's perfectly appropriate to use powerful and punchy verbs. No one thinks you're trying to oversell. Make it shorter, for heaven's sake. Have mercy for the love of God. Those would be my biggest takeaways. Watch what other good writers are doing.
As you were saying that, I was thinking. Reading can add a lot to your writing skill. That's something that you believe in too because we have talked a lot about books that you find persuasive. You're a big advocate of that. One of the things that we like to do as we wrap up our sessions with guests is to have them offer up a tip or a war story. A lot of this discussion has been about tips. As we get ready to close out our time together, is there a tip or a war story that came to mind that you would like to part with?
The only thing I'll say is everything in this paper may be wrong. The only thing that always occurs to me is there are no right answers here. A lot of good lawyers disagree vehemently with a lot of these topics. In 2021, I had one more phenomenal opportunity to co-counsel. I was working with Paul Clement on a case in the US Supreme Court. What people may not realize is that Paul and I are the same age. We grew up very close to each other in Wisconsin.
We were both high school debaters in the same class of '84 in the state of Wisconsin, which is not the biggest state in the world. We were high school debate competitors. I tell people, "I am proud to be the second-best appellate lawyer produced by the public school system in the state of Wisconsin in 1984. I'll never get to be number one, but nobody has taken number two away from me." He's a big two-spaces-between-a-sentence guy.
I'm like, "Are you kidding me? You're the best appellate lawyer on the planet. You're doing the one thing that I find the most egregious and offensive." I was arguing in a CLE with his partner, Erin Murphy. They had a pretty good day at the Supreme Court. Erin went toe to toe with me. She's like, "We're not backing down on this one. We're two-spaces people." All of these things are open to disagreement and discussion. I might not be the better appellate lawyer, but I was the better high school debater.
In the end, isn't that what matters?
We can end with that note, Chad. That's a great place to wrap up with you putting yourself ahead of Paul Clement. Thanks for being with us. We appreciate the time.
Thanks for having me. It was very enjoyable. It's the first show I've ever participated in or even listened to.
I'm glad that you're a part of it. Thank you so much.
Having done it and knowing what a podcast is, I'm going to have to listen to your podcast.
We appreciate that. We would love to have you do that and maybe come back sometime.
Thanks a lot.
---
Important Links
About Chad Baruch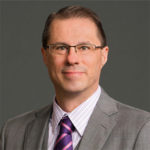 Chad Baruch wrote one of the most acclaimed legal briefs in American history while representing what the New York Times called "a glittering array of hip-hop stars" in the United States Supreme Court. LawDragon recently named Chad one of "The Leading 500 Lawyers in America." Chad presently serves as the 85th Chair of the Board of the State Bar of Texas for the 2022–23 year.
The "Hip-Hop Brief" received national media coverage, including articles in the New York Times, New Yorker, and Rolling Stone. One newspaper called it "the greatest amicus brief in Supreme Court history." But that's hardly Chad's only high-profile appellate work. He also was involved in a case related to the hit movie Bernie—a representation that led to him being quoted in newspapers as far away as London, England. He successfully represented the Office of the Dallas County District Attorney in the appeal of contempt conviction against the elected DA, and then served as Dallas County District Attorney Pro Tem. Most recently, Chad successfully represented the Dallas County Democratic Party in a ballot-contest lawsuit filed by the GOP, successfully defending the eligibility of 128 Democratic candidates, and filed a noted amicus brief in litigation relating to the constitutionality of "stay-at-home" orders relating to the COVID-19 pandemic.
Chad is a leader in the profession, having served as Chair of the Board of the State Bar of Texas, as well as serving on the State Bar Board of Directors, the Executive Committee of the State Bar, and as Chair of the Texas Bar College. In 2017, he was one of two nominated candidates for President-Elect of the State Bar of Texas.
Chad handles a variety of family law appeals and civil appeals. He has presented oral argument in the state and federal courts more than 60 times, and served as lead counsel in civil or family appeals in the Supreme Court of Texas, the Mississippi Supreme Court, the Wisconsin Court of Appeals, the Texas appellate courts for Eastland, Texarkana, Tyler, Dallas, Austin, Houston, El Paso, Fort Worth, Waco, and Amarillo, and the United States Courts of Appeals for the Third, Fifth, Seventh, and Eighth Circuits. He has argued and won multiple cases before the Supreme Court of Texas, and is board certified in civil appellate law by the Texas Board of Legal Specialization.
Love the show? Subscribe, rate, review, and share!
A special thanks to our sponsors:
Join the Texas Appellate Law Podcast Community today: