Diversity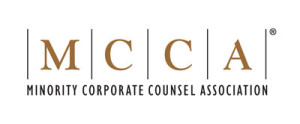 At Butler Snow, we believe diversity and inclusion are key drivers of innovation and creativity. We have long been committed to fostering, maintaining and celebrating an environment where creative solutions and new ideas are welcomed. We believe our diverse workforce contributes to our competitive advantage. Our firm culture is rooted in collaboration and partnership, and an inclusive environment is paramount to preserving that culture and delivering an elevated level of client service.
This dedication extends beyond our firm through our active participation in and sponsorship of diverse organizations and events domestically and internationally. We promote outreach through professional associations, mentoring, recruiting, sponsorships and networking. Butler Snow is also proud to be a Law Firm Affiliate of the Minority Corporate Counsel Association.
Supporting fairness and fostering diversity isn't just our responsibility. by dedicating our talent and resources to diversity, our clients, our communities and our firm grow stronger every day.
Firm Diversity Committee
Sponsorship/Professional Activities
Butler Snow dedicates a significant portion of the firm's sponsorship dollars to events and programs dedicated to furthering diversity in our profession. A few of these recent sponsorships included:
Boys and Girls Club Law Camp at Tougaloo through Magnolia Bar Association
Magnolia Bar Association
NAACP Annual Gala
Latino Memphis Leadership Luncheon
Habitat for Humanity's Women Build 2014
Tennessee Alliance for Black Lawyers' Annual Conference
Youth Life Learning Center's Annual Luncheon/Breakfast
Napier-Looby Bar Foundation's Annual Event
Butler Snow is dedicated to helping promote diversity in the communities in which we work. Examples of those efforts include sponsorship and participation in:
The National Civil Rights Museum's Freedom Awards Banquet
Memphis Benefit Dinner for Facing History and Ourselves
Habitat for Humanity's Women Build Blitz in Jackson
Mississippi Center for Justice's Champions of Justice
Minority Business Council
Women's Foundation for a Greater Memphis Tribute Luncheon
Dr. Martin Luther King, Jr. Parade in Jackson